5 Sewing Projects To Make And Sell Online
Are you a small business owner looking for new sewing projects to make and sell online in your Etsy or eBay shop? Showofcrafts have these 5 clever ideas for your next craft! I am a big fan of handmade projects as I know how much effort and time it takes to create these. Plus, they are unique! All of the items on this list are things that people use daily. Repurpose your fabric scraps and get your creative juices flowing with these sewing projects! Don't worry if you are a beginner in sewing – the video tutorial below will guide you step-by-step.
1. Kitchen towel dress
People who love to cook always want to decorate their kitchen with creative pieces. So this will surely be one of your top-selling items in the future.  Create this piece using 3 different fabrics and a ribbon of your choice. You can mix and match plain and patterned designs for a unique look. Try floral, tie-dyed, checkered, and animal print fabrics as they are high in demand.
2. Quirky floor mat
This one may not be under 10 minutes, but it sure is an eye-catching piece! Everyone will love the unique and cool floor mat.  You can also choose a neutral color or try to make a pattern using different colors.
3. Reversible placemats
Food lovers want their dining table to look visually appealing to pair with the delicious food they cook. And this placemat will surely make meals stand out! I love that we can choose two different patterns for the front and back with this piece. These reversible placemats are great for parties and event decorations.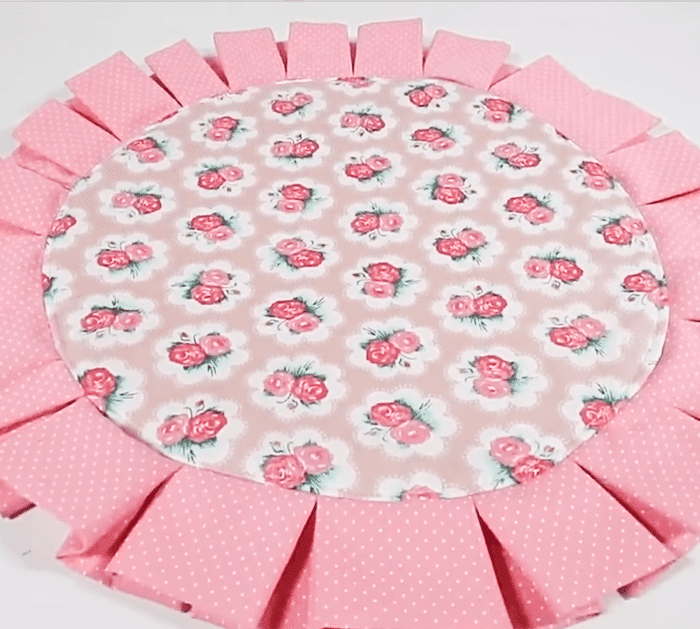 4. Printed small purse
This purse is easy to make. Plus, it's really cute! If you are a beginner at sewing, this project is for you. Make sure to choose a pattern that catches the eye.
5. Couch organizer
People will love this in their living rooms! They can put remote controls, phones, magazines, sunglasses, or small objects in the pockets of this organizer that will make daily objects within reach. A couch organizer is a quick project that will definitely be a hit!
5 Sewing Projects To Make And Sell Online
The post 5 Sewing Projects To Make And Sell Online appeared first on DIY Joy.