Bag insert MANSUR GAVRIEL bag organizer,purse insert ,constant clutch+ Ipad case + keychain +creditcard+pen holder+flap, EXPRESS shipping by SenamonBagOrganizer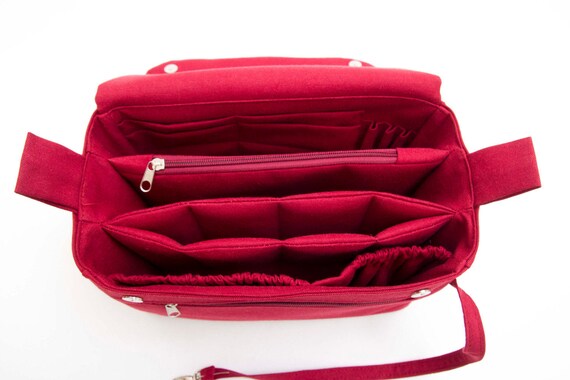 85.00 USD
SENAMONbagORGANIZER and bag shaper,bag insert organizer :
Are you busy and change all the thinks you have in your bag is leeway for you ? So is the SENAMONbagORGANIZER a perfect time saver for you. It's time to be always tidily !
This SENAMONbagORGANIZER styl made from cotton upholstery fabric ans has inside a stiff interfacing to keep it stiff and sturdy .
This organizer has inside credit card and pen holder .Incidentally the organizer has a key chain Ipad sleeve ,clutchbag and elasticated deep pockets.
I do take custom order as long as you give the measurements for the organizer you need .Bag dimensions provided on the website where you purchased your bag are not usually helpfulsom,because them I do not recommendations for bags that I am not familiar with.
The pocket sizes and measurement depends on the size of the organizer measurement.
Please note: Actual color may vary from picture due to computer settings.
Please hand wash in lukewarm water without wring .

THE MEASUREMENTS BELLOW ARE BAG INSERT SIZES FOR MANSUR GAVRIEL BAGS .Please decide on your size !

MANSUR GAVRIEL LARGE TOTE: L32 x H17 x W13 cm / L12,5" x H7" x W5".
MANSUR GAVRIEL SMALL TOTE: L42 x H18 x W8 cm / L16,25" x H7" x W3.25"