December tiny projects challenge: Day 5
After a weekend off, I took on a truly tiny project today: My evening bags. I store the few fancy dresses I own plus my evening bags and shawls in the guest-room closet. Last Friday when I put away all the little wristlets that I had been taking up space in the household desk, I noticed that I have a large collection of evening bags, which is puzzling since I've attended probably two fancy events in the past 15 years (both were weddings).
I had put the wristlets in a Kangaroom hanging purse organizer (which, alas, is no longer for sale as far as I can tell), where I also store my evening bags. Here's the before picture: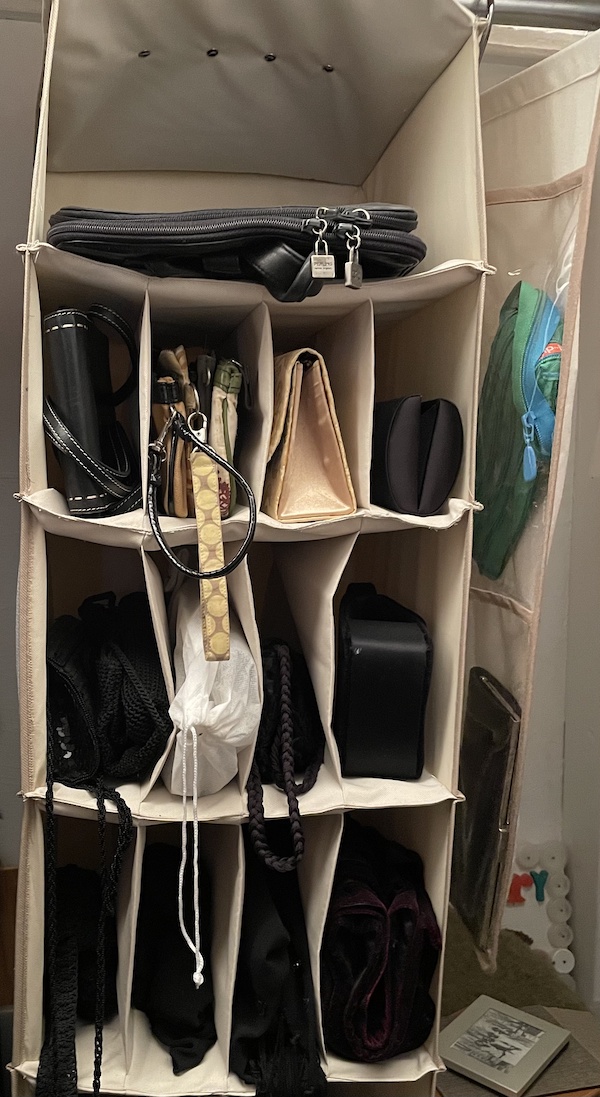 They were tidy enough, but excessive. And as I noted on Friday, I had room to let go of some of the wristlets too.
So I quickly went through them and pulled out evening bags that didn't make my heart sing. I ended up keeping four (probably at least three more than I need). I also let go of four wristlets, keeping five.
In addition to the evening bags, I let go of a velvet evening stole. (I kept two fancy shawls.) Here's a picture of what I donated: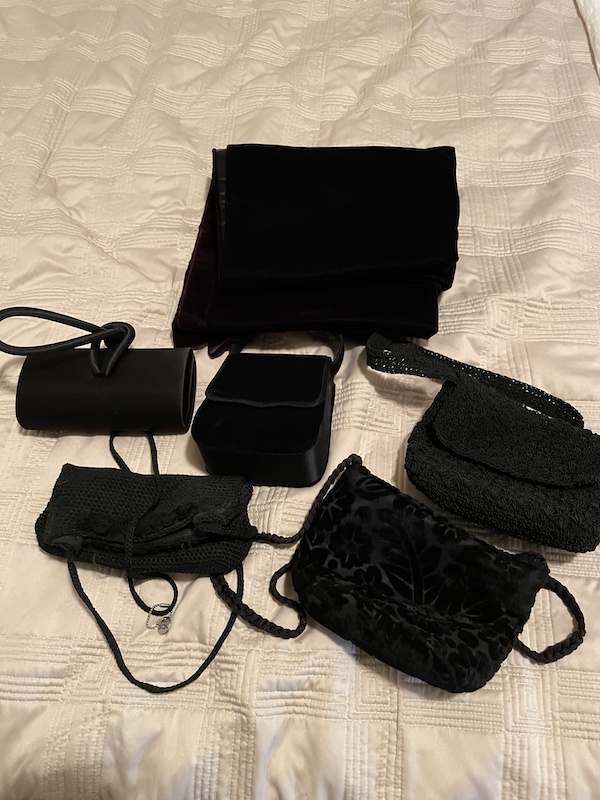 The purses are in excellent condition. It makes me happy to think of someone being able to use them.
And here are the wristlets I said goodbye to: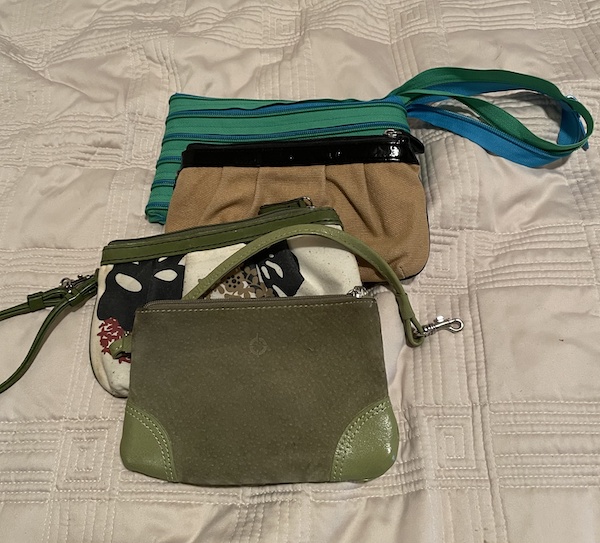 Finally, here's the improved closet. Not a dramatic change, but I love that there is now white space there!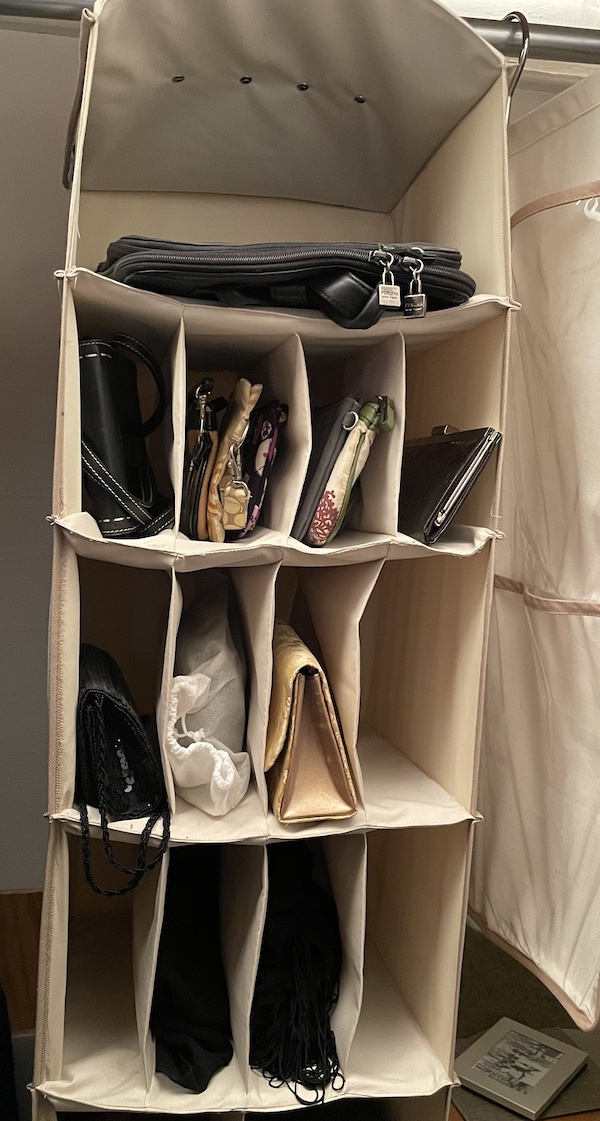 This entire tiny project literally took six minutes. It speaks to the power of grabbing little pockets of time when they're available! I hope this series inspires you to look for tiny projects in your house!