Fabric Lined Felt Backpack Organizer& Shaper With Portable Zipped Extra Organizer, Purse Insert Organizer, Bag Liner, Bag Shaper, Dark Gray by SenamonBagOrganizer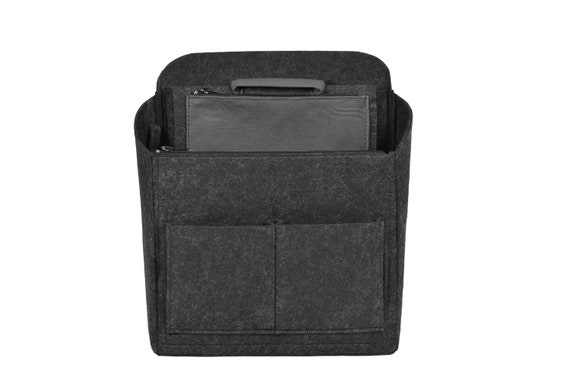 69.90 USD
●SenamonBagOrganizer Fabric Lined Felt Variation. The fabric lining makes the felt organizers much more durable and long-lasting

●Do you need a solution that should protect your bag from stains and give your bag a better shape and keep your bag tidy, then are these organizers a perfect way out for you...

●MATERIAL: These felt organizers are lined with fabric. The fabric lining leads to long-term use of the organizer. And is a perfect solution for persons who do not like felt.

●ATTENTION: You need not use any base for your bags, as this bag organizer avoids baggy bottoms.

●DIMENSIONS: This is a customizable organizer; therefore, please write your bag inside measurements of your bag bottom into the "personalization box".Please also write your email address so I can ask you a few questions about the order.

●The SENAMON bag organizers do not stain bag lining!

●Care instruction: Hand washes or gentle machine wash without wringing.

●Please note: Actual color may vary from picture due to computer settings.

●POCKETS: This Backpack organizer has five pockets, three zipper pockets, two pencil holders and a water bottle holder. It has a key strap.