For "Keepall 50" Bag Insert Organizer, Purse Insert Organizer, Bag Liner - Worldwide Shipping 4-6 Days by SenamonBagOrganizer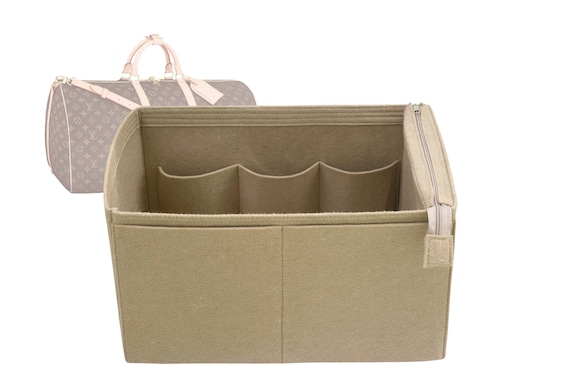 49.99 USD
For "- Keepall 50" SENAMON Bag Organizer, Bag Liner:

●MATERIAL: Wool Polyester blend felt.
●The SENAMON bag organizers DOES NOT STAIN bags lining!
●Care instruction: Hand wash or gentle machine wash without wring.
●Please note: Actual color may vary from picture due to computer settings.
●We are not selling the bag on the photo! We are only selling the Felt bag insert organizer!
●POCKETS: The pocket sizes and measurement depending on the size of the organizer measurement, notwithstanding they have minimum 3 round holder/ compartments, 2 flat pocket, 1 pen holder, 1 long pocket (Ipad/book...)zippered compartment. Used double layered 3 mm felt on wals.