For "LV Monogram Canvas Luco Tote" Purse Insert Organizer, Bag Organizer In 7 inch /18 cm Height- Worldwide Shipping 3-5 Days by SenamonBagOrganizer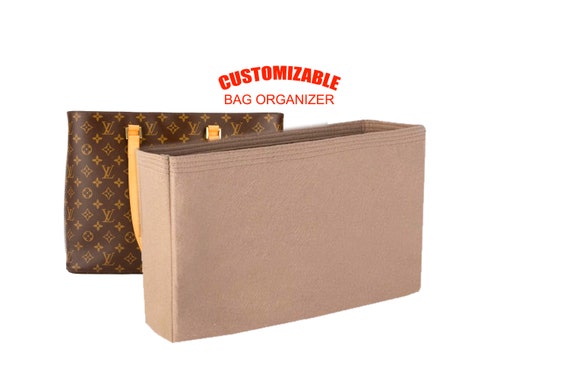 46.99 USD
For "LV Monogram Canvas Luco Tote" SENAMON Bag Organizer, Bag Liner, Bag Shaper:
Are you busy and change all the thinks you have in your bag is leeway for you? So is the SENAMON bag organizer a perfect time saver for you. It's time to be always tidily!
Do you need a solution which should protect your bag from stains and give your bag a better shape, than are this organizers a perfect way out for you...
●ATTENTION!
The term Louis Vuitton ' is a trademark of LVMH. The purse
insert fits in Louis Vuitton bags, but is not endorsed or certified by Louis Vuitton brand.
●MATERIAL: Wool Polyester blend felt.
●ATTENTION: You need not to use any base for your bags as this bag organizer avoid baggy bottoms.
●The SENAMON bag organizers DOES NOT STAIN bags lining!
●Care instruction: Hand wash or gentle machine wash without wring.
●Please note: Actual color may vary from picture due to computer settings.
●We are not selling the bag on the photo! We are only selling the Felt bag insert organizer!
●POCKETS:
TYPE -A : This organizer has 2 pockets and a pencil holder inside...
TYPE -B : This organizer has 4 inside pockets & 1 pen holder & umbrella /round pocket. The flap is zippered and can make as well without flap, just contact ...