For "Neverfull MM " Bag Insert Organizer, Purse Insert Organizer, Bag Shaper, Bag Liner - Worldwide Shipping 4-6 Days by SenamonBagOrganizer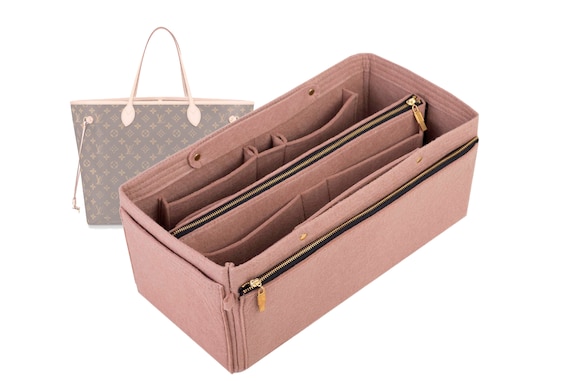 51.99 USD
For "Neverfull MM" SENAMON Bag Organizer, Bag Liner, Bag Shaper:
Are you busy and change all the things you have in your bag is leeway for you? So is the SENAMON bag organizer a perfect time-saver for you? It's time to be always tidily!
Do you need a solution that should protect your bag from stains and give your bag a better shape, then are these organizers a perfect way out for you...

●MATERIAL: Wool Polyester blend felt.
●ATTENTION: You need not use any base for your bags as this bag organizer avoids baggy bottoms.
●The SENAMON bag organizers do NOT STAIN bag lining!
●Care instruction: Hand wash or gentle machine wash without wringing.
●Please note: Actual color may vary from picture due to computer settings.
●We are not selling the bag in the photo! We are only selling the Felt bag insert organizer!
●POCKETS: This organizer has minimum of 9 inside pockets and 2 pen holders. The 4 pockets are on the removable zipper pouch which is attached with on the wall of the organizer. On the long outside has the organizer two pockets and on the small outside too, on the opposite long side 1 zipper pouch. The deepness of the Pockets varies completely according to the deepness of the organizer!