For "The Windsor Handbag" Bag Insert, Purse Insert Organizer, Bag Shaper - Worldwide Shipping 4-6 Days by SenamonBagOrganizer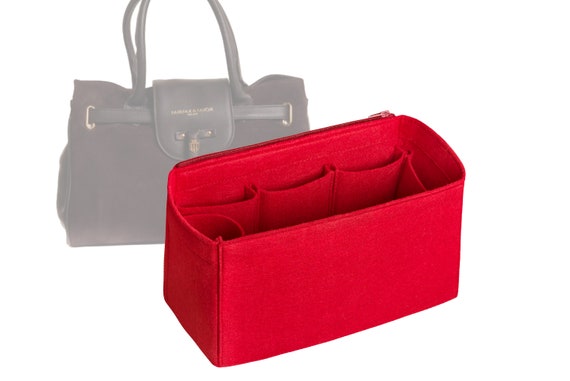 46.99 USD
Suitable for "The Windsor Handbag - 35x33x16 cm" Attention this are not organizer measurements!
Are you busy and change all the things you have in your bag is leeway for you? So is the SENAMON bag organizer a perfect time saver for you. It's time to be always tidily!
Do you need a solution which should protect your bag from stains and give your bag a better shape, than are this organizers a perfect way out for you...
●MATERIAL: Wool Polyester blend felt.
●ATTENTION: You need not to use any base for your bags as this bag organizer avoid baggy bottoms.
●The SENAMON bag organizers DOES NOT STAIN bags lining!
●Care instruction: Hand wash or gentle machine wash without wring.
●Please note: Actual color may vary from picture due to computer settings.
●We are not selling the bag on the photo! We are only selling the Felt bag insert organizer!
●POCKETS: This organizer has 1 water bottle holder, 4 square pockets, 2 flat pockets, 1 pen holder, 1 pen holder. On the outside 1 long pocket and a zipper pocket.