The 2021 Christmas Catalog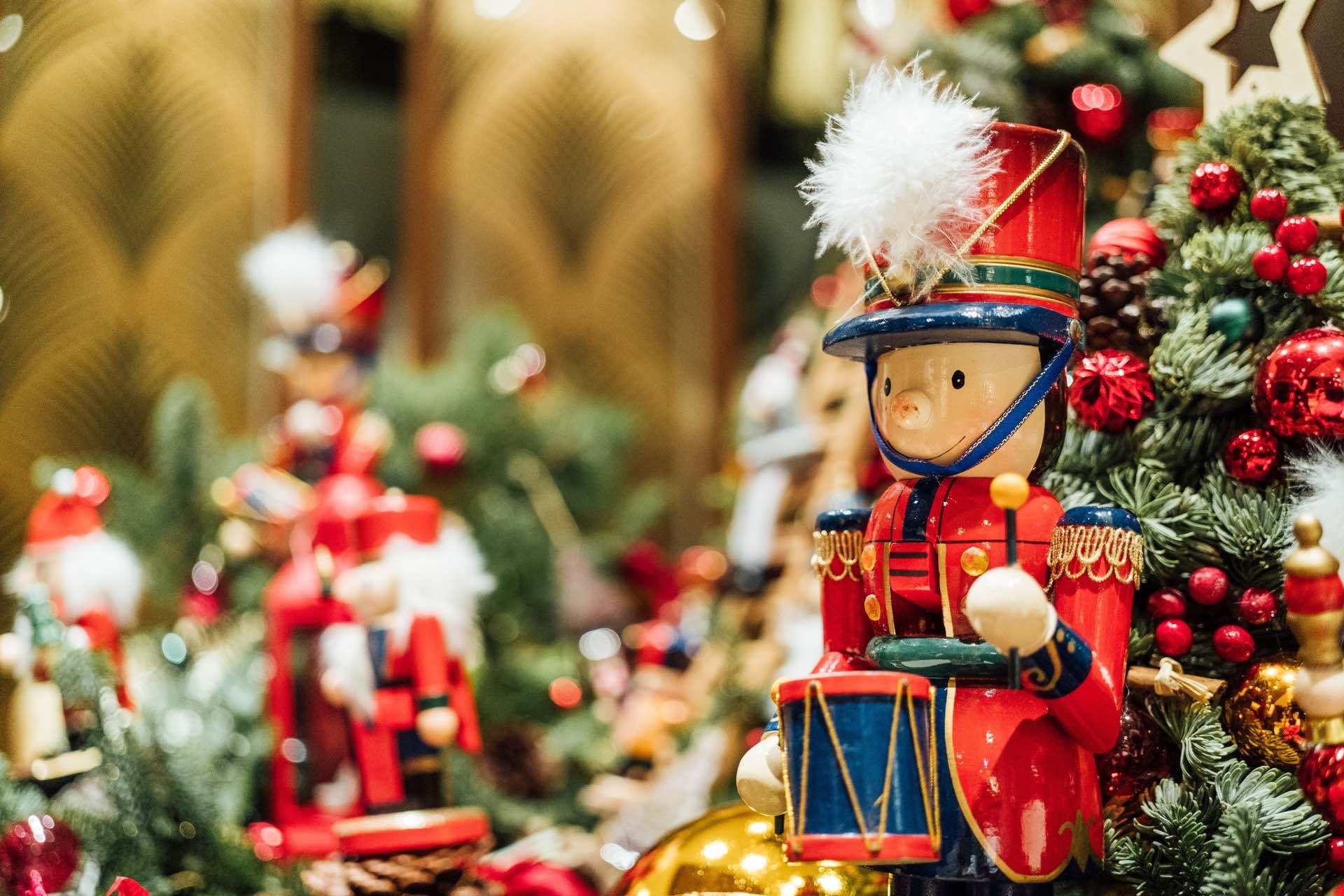 Welcome to the 2021 Tools & Toys Christmas Catalog!

↓ Skip down to Table of Contents
Friends, I hope this catalog finds you well. Your friendly neighborhood editor is just now emerging from a nearly-two-week COVID fugue state and beginning to feel like a human being again. As such, I hope you'll forgive any errors or missing information in the catalog, should any of that exist. 🥴
Anyway, in our usual fashion, we've combed through the past year's items and hand-selected the neatest, most gift-worthy of them for your holiday shopping and personal wishlist needs. This is one of our favorite traditions and something we truly look forward to putting together each holiday season.
We understand this is an extensive catalog to browse all at once, so we've grouped the items into categories and have a handy
 Table of Contents 
that lets you click around to any section you like and back again.
Moreover, we are continuing our tradition of highlighting two of our favorite non-profits.Here at Tools & Toys we have always given away 11 percent of our gross income to charity, and during the months of November and December, we'll be donating 11% of our gross specifically to these two non-profits: Operation Christmas Child and St. Jude.
* * *
As we've said in past years, thank you so much, dear reader, for your attention and your patronage. Tools & Toys continues to be predominately supported by readers like you who purchase something on Amazon through one of our links. You — yes you! — make our work possible, and we only hope that in return you've found some truly awesome stuff to have in your life.
If the gift ideas we've curated below don't fit your needs or wants, ping us on Twitter and we will try to help.
Thank you, and happy holidays!
— The Tools & Toys Staff
---
Table of Contents
---
 Apple
---
↑ Return to Table of Contents
---
In many ways, Elago's "Snapshot" case is your typical protective silicone cover + keyring for the AirPods Pro, but this one also includes a slot for an AirTag (sold separately), so if you ever lose your earbuds somewhere, you can easily track them down again.
(As a side note, we love that it makes your AirPods look like a tiny camera.
)
---
Designed with minimalists in mind, Nomad's Sport Case for iPhone 13 features five subtle color hues with a glossy backing and a protective TPE bumper around the edge. Each option blends in with almost any outfit and can be slipped in and out of a pocket easily, while remaining surprisingly grippy in the hand.
The case is compatible with Apple's MagSafe charger and also works with wireless charging solutions so charging the iPhone is as easy and convenient as ever.
---
Just Mobile's second-generation ShutterGrip is ready to change your whole smartphone photography game. It adds a camera-style grip to just about any iOS or Android phone, making it much more comfortable to shoot with.
On top of the grip is a Bluetooth-connected shutter button, making it feel even more like the real deal. But what's even crazier is, that shutter button is actually removable and can be used as a clicker remote up to 33 feet (10 meters) away from the phone!
Also built into the grip is an extendable (~6″ / 15cm) selfie-stick arm, a standard tripod-thread mount, an integrated cold shoe mount for attaching accessories like microphones, and more.
---
The "oriGrid Classic" organizer by tinyRigs is an ingenious and fashionable way of adding physical storage onto the back of your iPad Pro, as long as it's paired with a Magic Keyboard, a Smart Folio, or a Smart Keyboard Folio. This add-on removes the need to carry a bag around most of the time; just grab your iPad Pro and head out the door, with all your necessary accessories held right there on the back of it.
---
If you're the type who likes to lounge on the couch or lay on a bed while you use your iPad to sketch, take handwritten notes, do some reading, watch your favorite shows, or whatever else, the MoKo Tablet Pillow Stand is a comfy way to prop it up on your lap or right next to you.
It's designed to fit devices up to 11″ (so it's a bit small for 12.9″ iPad Pros), you can rest your tablet on it in landscape or portrait orientation, and the pillow back gives you a 60° viewing angle. The linen cover can also be removed for easy washing, which is nice, and it has side pockets for storing a few small items within easy reach.
---
In the same way that we're fans of wearing an elastic belt that always fits just right, we also love a good elastic Apple Watch band. This stretchy braided solo loop model is easy to slip on and off, and it has a soft cushiony feel, so it's comfy to wear all day — even while working out.
---
There's no denying we love Bellroy's stuff around here, most of which falls into the territory of wallet, bag, or pouch. Now they've added an Apple Watch strap to their lineup, and it's every bit as awesome as you'd expect.
In an interesting move, they've paired a premium eco-tanned leather exterior with a durable and flexible polymer base layer, so you've got all the style and class of a city watch with the comfort and utility of a sport band.
* * *
Audio
---
↑ Return to Table of Contents
---
You may not think so yet, but you might soon be telling the world that your most prized possession is an AM/FM radio. Don't believe us? Take a look at the "Model One" by Tivoli Audio and find the lie. Yeah. Exactly.
First designed back in 2000, this gorgeous analog radio boasts a midcentury modern aesthetic, housed in a handmade, furniture-grade wood cabinet that happens to be acoustically inert. With only three knobs and a single mono speaker, the Model One is the epitome of retro simplicity.
They haven't forsaken all modern-ness, however. On the back is an aux port so you can connect your phone (or whatever other device) and play your own music, along with a headphone jack for more intimate listening.
In any case, it's hard to overstate how awesome the unit looks in any room. It's a real attention-grabber.
---
Pro-ject's Debut Carbon EVO manual belt-drive turntable offers audiophile sound at a budget price — relatively speaking. Dropping over half a grand is nothing to scoff at, but you'd normally have to spend north of a thousand bucks to get the level of quality they put into this device.
As with any simple-looking turntable like this, the small details are everything:
The DC EVO sports three height-adjustable aluminum feet that are dampened with TPE, so not only can you ensure the platform is perfectly level wherever you set it, it will also keep resonances from interfering with your music.
On that same note (heh), the record platter itself is also damped with a ring of TPE material for noiseless operation, and the motor mounting system boasts some clever noise-isolation engineering of its own.
---
For those who like to stay productive even when commuting or going on a morning run, and maintaining a certain level of style while doing it, Master & Dynamic's MW08 true wireless earbuds are always ready to go.
Made from ceramic, aluminum, and stainless steel, these earphones are super sleek, feel premium to the touch, and are quite comfortable to wear for long periods. Each side houses three microphones (for a total of six) that work together to reduce wind noise and other distractions during phone calls. They're also IPX5 rated, so you can work up a sweat while wearing them without fear of damage.
On the music-listening side of things, these earphones have superb sound quality that brings crisp highs, clear mids, and punchy bass to the mix, all of which is backed up by active noise cancellation that will immerse you all the more in your favorite tunes as you go about your business.
---
Another cool (or is it warm?) gift idea for your list is this Bluetooth beanie hat, which has removable earbuds in the sides so the user can comfortably keep their head warm while jamming to their favorite tunes or listening to audiobooks in the brisk outdoors, or even taking phone calls on the go.
The earbuds can be controlled via three buttons (volume down, play/pause/power, and volume up) hidden in the leather patch on the righthand side, complete with indicator LEDs. They're not the highest-end earbuds in the world, but still plenty clean-sounding and enjoyable to listen to.
The beanie itself is comfy enough that you can sleep in it without issue, so you have this whole other benefit of being able to put on relaxing sounds or soft music at night without disturbing your partner. The battery lasts for 16–20 hours as well, so the earbuds can run 'til morning if needed.
---
Bose's Smart Soundbar 900 makes your home theater setup feel more immersive than ever, pairing their own advances in spatial audio with Dolby Atmos, a technology that separates instruments, dialogue, and effects and then "places" them in discrete parts of a room.
It's pretty crazy being able to hear things happening "around" you without having to actually surround yourself with speakers. Whether you're watching your favorite action flick or checking out that pro-shot concert you weren't able to score tickets to see live, you'll feel like you're really there.
---
Know any guitarists who love playing with that cranked-up amp sound, but they drive everyone in their house/neighborhood nuts with the insane loudness of it? How is one supposed to get that awesomely distorted, crunchy tone and keep the speaker volume down?
The Bugera PS1 "Power Soak" is exactly the kind of device that does this single job well. You hook it up between your amp and your speaker cabinet, crank up the amp to get whatever guitar sound you're looking for, then use the big "Soak" knob to lower the speaker's volume to a reasonable level without losing that sweet, sweet tone. Simple as that!
(Side note: As of the publication of this gift guide, the Power Soak is only being sold on Amazon by third-party vendors, most in used condition. Keep an eye out for the official listing to make its return.)
* * *
Bags
---
↑ Return to Table of Contents
---
Bellroy's "Transit" workpack is a classy and functional backpack for one's daily work/commute/city-exploration needs. It's the smaller, nimbler cousin to the more travel-focused 28-liter model, with only a smidgen less storage capacity.
Like all Bellroy bags, the details, construction, and materials are all top-notch here. It's made from environmentally certified leather and water-resistant recycled woven fabric that's lightweight and comfortable enough to tote around all day, whether you're wearing it to work, the gym, or elsewhere.
---
The bright and colorful "Allpa" travel packs by gear company Cotopaxi (coh-toh-PAWK-see) are a trio of adventure-ready, carry-on compatible bags that are designed to comfortably handle everything from weekend getaways to international expeditions — and do it all in style.
With a shell made from TPU-coated 1000D polyester paired with 840D ballistic nylon paneling, these packs are rugged enough to be tossed around, shoved into compartments, yanked back out, stuffed full, slammed down…and come out the other side still looking brand new. In fact, they guarantee 61 years of lasting durability for ALL their products.
(More info on all this and more in our original post.)
---
Forget that cheapy little plastic lunchbox you had as a kid — this cooler bag is a much better way to take a full meal (or two) anywhere. It's heavy-duty, roomy inside, holds up to just about any abuse thrown at it, keeps stuff hot or cold for hours on end, and the thick padded handle and shoulder strap make it easy and comfortable to carry around.
Both the main compartment and front exterior pocket are insulated, and the side mesh pockets can each hold a big ol' water bottle so you can stay well hydrated on the go.
---
WaterField Designs' Tech Folio Brief is a handsome briefcase for carrying around that shiny new M1 Pro or M1 Max MacBook Pro you've treated yourself to.
Available in Compact size ($359) for 14″ MacBooks and Full size ($379) for 16″ ones, the Tech Folio Brief comes in your choice of black ballistic nylon or brown waxed canvas, with a full-grain leather front panel for that extra bit of luxury. That panel doubles as a quick-access pocket — for things like your phone, passport, etc — and has a satisfying magnetic enclosure, as demoed by Gary Waterfield himself 56 seconds into this video:
Note: As of publication, the Tech Folio Brief is on its fourth batch of orders (it's been very popular!), which won't ship until December 30th. If you're intending to gift this to someone for Christmas, you might let them know it'll be a week or two late, or you can get them a WaterField Designs gift card so they can pick one up in their own time.
* * *
Books & Novels
---
↑ Return to Table of Contents
---
The popular long-running blog by John Koenig — who invents "made-up words for emotions that we all feel but don't have the words to express" — is now available in published form!
Now you have the chance to crack open a real, physical tome and look up the exact word for obscure feelings like…
The book has hundreds of new definitions that even longtime fans have never seen before, and they're accompanied by plenty of otherworldly illustrations and other imagery throughout.
---
Brought to you by author Cecily Wong and the curious minds at Atlas Obscura, the new book titled Gastro Obscura: A Food Adventurer's Guide follows in the footsteps of their first book, taking readers on an eye-opening adventure through the often-surprising culinary world:
This breathtaking guide transforms our sense of what people around the world eat and drink. Covering all seven continents, Gastro Obscura serves up a loaded plate of incredible ingredients, food adventures, and edible wonders. Ready for a beer made from fog in Chile? Sardinia's "Threads of God" pasta? Egypt's 2000-year-old egg ovens?

But far more than a menu of curious minds delicacies and unexpected dishes, Gastro Obscura reveals food's central place in our lives as well as our bellies, touching on…

History: Trace the network of ancient Roman fish sauce factories.
Culture: Picture four million women gathering to make rice pudding.
Travel: Scale China's sacred Mount Hua to reach a tea house.
Festivals: Feed wild macaques pyramid of fruit at Thailand's Monkey Buffet Festival.

…and hidden gems that might be right around the corner, like the vending machine in Texas dispensing full sized pecan pies. Dig in and feed your sense of wonder.
The book is organized by country and is full of utterly fascinating facts about our relationship with gastronomy, with lavish illustrations and well-researched and engaging writing that you won't want to put down.
---
Héctor García and Francesc Miralles' Ikigai: The Japanese Secret to a Long and Happy Life is a kind of introductory guide to the concept of ikigai, which in the simplest terms can be defined as "the thing that gives you purpose and motivates you in life." What is it that nourishes your soul? What gets you out of bed each morning?
To better frame the idea, the book's authors asked some of the longest-lived people on Earth about their secrets to a long and happy existence:
According to the Japanese, everyone has an ikigai—a reason for living. And according to the residents of the Japanese village with the world's longest-living people, finding it is the key to a happier and longer life. Having a strong sense of ikigai—the place where passion, mission, vocation, and profession intersect—means that each day is infused with meaning. It's the reason we get up in the morning. It's also the reason many Japanese never really retire (in fact there's no word in Japanese that means retire in the sense it does in English): They remain active and work at what they enjoy, because they've found a real purpose in life—the happiness of always being busy.

In researching this book, the authors interviewed the residents of the Japanese village with the highest percentage of 100-year-olds—one of the world's Blue Zones. Ikigai reveals the secrets to their longevity and happiness: how they eat, how they move, how they work, how they foster collaboration and community, and—their best-kept secret—how they find the ikigai that brings satisfaction to their lives. And it provides practical tools to help you discover your own ikigai. Because who doesn't want to find happiness in every day?
Your ikigai lies somewhere at the intersection of what you love, what you're good at, and what the world needs from you. You know the adage, "Do what you love and you'll never work a day in your life"? That's ikigai in a nutshell — or at least in part. It's more of a way of living in its entirety, not just an approach to your career.
---
Since 2010, Claudia Dawson has been running her passion project, Phantom Kangaroo, an online + print poetry magazine (and now a book) she originally founded in 2010.
Named after a certain paranormal phenomenon, Phantom Kangaroo offers a place for contributors to submit poems about the paranormal, the occult, the eerie, the mystical, the surreal, and the bizarre:
Whatever they are, these phantom kangaroos are an omen. A cryptic warning that you will soon be falling into the unknown. They seem to say: I am real and I am a hoax, and so are you. Sometimes poems seem to say the same thing.

Phantom Kangaroo is a portal. The Mysteries of the universe congregate here. Some of these poems are incantations meant to be read aloud. Others are testimonies of supernatural accounts or glimpses of a dark reality here on Earth. Dark realities are also unnatural. There is art here too. If you stare long enough you might see your reflection.
The first 23 issues of these submissions have been compiled into a 296-page hardcover anthology that should provide a suitable armchair companion on a strange, rainy night, the kind where shadows play mischievous tricks on your eyes.
---
Andy Weir, author of The Martian and Artemis, now has a book out called Project Hail Mary that lovers of the former story will surely go for, as it involves another lone astronaut stranded far from Earth.
This time though, rather than being stuck on Mars, the protagonist in Hail Mary finds himself alone on a tiny spaceship hurtling through the far reaches of space. What's more, he only discovers this fact after waking from a long sleep with no memory of who he is, what he's doing on this ship, and why there are two mummified corpses next to him.
Seeing Ryland begin piecing together the clues of his own life and the mission ahead of him is fascinating enough, but it only gets wilder from there.
---
Susanna Clarke's novel, Piranesi, is the long-awaited follow-up to her 2004 debut bestseller, Jonathan Strange and Mr Norrell. It's a far shorter tale than its predecessor, and a fantastically strange one at that.
With obvious inspiration taken from the famous Imaginary Prisons series of etchings by 18th-century Italian artist Giovanni Battista Piranesi, this book tells the story of a character named, you guessed it, Piranesi — an intensely earnest and innocent-minded man living in an infinitely sprawling, labyrinthine place he simply calls the House, where there exist only clouds in the topmost halls and endless seas filling the lower ones, and in between, mazes of staircases, pillars, and an astonishing number of marble statues, each as unique as the last.
As the story unfolds, Piranesi gets closer and closer to the sinister truth about this bizarre world he inhabits…and this is where we stop talking about it, because we don't want to give anything else away. Instead, we highly recommend you read this strangely fascinating and unpredictable novel for yourself and simply enjoy the ride.
---
If you know a kid in the 8–12 age range who's really starting to grapple with some of life's most profound concepts and the issues we all have to deal with each day — fairness, big emotions, understanding how other people think, understanding themselves, how people view one another (whether accurate or not), and so on — then here's a book that should appeal to them.
The School of Life's Big Ideas for Curious Minds: An Introduction to Philosophy was written to be an introduction to philosophy that can also facilitate big conversations between parents and children, with prompts/exercises to get your kid's wheels turning, along with vibrant illustrations that bring to life and modernize the ideas of 25 famous thinkers from the world over and throughout history.
---
To our delight, South Korean artist "Puuung" has turned her endearing and poignant series of illustrations — depicting various moments in a young couple's relationship — into a pair of books, aptly titled "Love is in small things."
Volumes one and two are both 112 pages long and contain 100 full-color illustrations that are sure to warm your heart. Hopefully they'll also bring back fond memories of the early days of your own relationship, or if you're not in one yet, hope for what lies ahead.
  + There's also a Korean hardcover set featuring both volumes ($47) if you want the best binding and everything. This is the kind of artwork that transcends language boundaries, so we wouldn't worry about the lack of English captions.
* * *
☕️ Coffee & Tea
---
↑ Return to Table of Contents
---
These shiny 10 oz. drinking vessels use built-in batteries to actively keep your drink at exactly the temperature you want for up to an hour and a half by themselves, or all day long if you pair them with the included charging coaster. That way you never have to guess whether your morning coffee's going to burn your lips even after sitting a while.
Temperature control is handled via the companion app, which notifies you when your drink has reached your set temp. (There's also an LED light on the mug that lets you know the same thing.)
---
Until we can ever realistically have one of those Rube Goldberg-like contraptions from the movies that automatically does all the breakfast-making as you wake up, this coffee-brewing alarm clock will have to do the trick. Dubbed the "Barisieur", this personal bedside barista automatically wakes you up with a fresh cup of coffee at whatever time you set, the aroma of which alone has got to be the best way to pull someone out of slumber.
You do have to set up the grounds and such the night before, so it's not going to be as excellent a cup of coffee as getting up and grinding beans right beforehand, but hey, you still get to wake up and simply grab your cup of freshly brewed coffee. And what's more, it has a slot that keeps a little thing of milk/cream cold, so you don't even have to get up for that!
Your ancestors never could've dreamed of having this.
---
Made from 18/10 stainless steel with a magnetic bottom suitable for induction hobs (as long as they activate for items of at least 90mm across), the Alessi 9090 stovetop espresso maker distinguishes itself from the classic Bialetti Moka Express with its taller cyclindrical shape, anti-drip spout, and the lever lock that lets you open the pot one-handed.
Like the original moka pot, the 9090's iconic design has been exhibited by MoMA, so that should tell you something.
  + Our original post shares some interesting history about the design and selling of the 9090, if you care to check that out.
---
Fellow makes the best coffee paraphernalia around, and with the beautiful Clara coffee press, they put all their usual thoughtful design thinking into getting every little detail right.
Any pain point you've ever had with a regular French press, they tackled it head-on, including features like…
Fill/ratio lines for easy measurement of both coffee grounds and water.
An all-directional pour lid so you don't have to line anything up just so.
Large capacity so you and a companion can share a brew together.
The double-walled vacuum-sealed body and pour spout for maximum temperature retention
A nonstick interior coating so cleanup is a breeze.
---
When it comes to portable drinking vessels, it doesn't get much more beautifully designed than the Japanese-made Kinto Travel Tumbler. Available in a variety of eye-catching matte colorways — which happen to be powder-coated, making them both scratch-resistant and grippy — this is one of the more aesthetically pleasing ways to consume your favorite coffees and teas (or plain water) on the go.
Aside from their sleek visual and tactile appeal, these tumblers sport your standard double-walled vacuum-sealed stainless steel construction that keeps drinks hot or cold for hours on end. The inside walls are electro-polished to make the steel odor- and stain-resistant, as well as preventing metallic flavors from being imparted to the contents.
One nice hidden touch is in its two-piece chamfered lid/cap, which is not only easy to spin on and off when needed, but also has a stopper piece in the lower cap portion that stops ice or other non-liquid stuff (mint leaves, lemon wedges, etc) in its tracks while letting your beverage pass through freely, no matter what direction you drink from.
The color options aren't shown on one Amazon page together, so we'll list them all here:
* * *
🧑‍ Food & Kitchen
---
↑ Return to Table of Contents
---
With Miyabi's Kaizen II santoku knife, modern German engineering and design meets traditional Japanese craftsmanship.
Handcrafted in Seki, Japan — a city famed for its forging, swordsmithing, and cutlery production since the 13th century — the blade is forged from a core of FC61 fine carbide steel core surrounded by 49 layers of stainless steel, resulting in that stunning Damascus pattern you see above, which they darken with a bit of acid dipping.
Part of the blade's appeal lies in the fact that it's been ice-hardened using the FRIODUR method, meaning they freeze the steel to -94°F to achieve exceptional durability, corrosion resistance, and edge retention. After that, it's honed to scalpel-like sharpness by the hand of a skilled artisan using the historic Honbazuke three-step method.
---
With a motor that peaks at two full horsepower, the Vitamix 5200 is "just a blender" in the same way an ECM Technika is "just a coffee maker." The blade friction alone is enough to heat soup to steaming in 10 minutes or less! Not that we'd necessarily recommend preparing soup that way, but simply knowing it can do that?
You can do just about anything with this bad boy. Frozen fruit smoothies, soups from frozen veggies, nut butters, pancake/crepe batters, baby food, guacamole and salsa, pesto, silky smooth purées, quickly chopped onions, slaws, DIY rice flour…do we need to keep going?
---
This beautifully handcrafted cast iron spice grinder from Swedish company Skeppshult is almost too pretty to use, but if you do decide to grab it off the shelf where it's displayed, it'll make short work of grinding peppercorns and other fresh spices:
The two-tiered construction is pretty clever actually. Once you've ground up a spice in the bottom canister, you can pour it into the top compartment and store it there under the silicone-sealed walnut lid.
---
Like cast iron, carbon steel skillets are far from new in the culinary world. In fact, they've been a secret weapon of chefs since at least the late 19th century.
What makes carbon steel cookware so great is that it's just as versatile as cast iron in that…
You can develop a fantastic nonstick coating through an ongoing seasoning process, rather than relying on questionable chemicals that either wear away or leech into your food.
It's oven- and broiler-safe.
You can use it on all types of cooktops, though it shines most on a gas stove.
The biggest benefit though? Carbon steel pans are, generally speaking, lighter than their cast iron counterparts. After all that tossing and tilting and swirling around, a little less strain on the wrist is a beautiful thing. You get all the benefits of cast iron with the handling of stainless steel
  + See our original post for details on ridding the skillet of its factory beeswax coating before seasoning.
---
Speaking of cast iron, it turns out that Lodge's best product may not be their famous cast iron skillet after all, but instead their reversible grill/griddle that fits over two stovetop burners (or induction hobs). With this bad boy, you'll be cranking out pancakes/pupusas, fried eggs, burgers (regular or smash-style), searing hot steaks, grilled veggies/seafood, and so much more — all in no time flat.
Pro-tip: You can also use it as a griddle surface on an outdoor grill, not just in your kitchen.
---
Designed and built by self-taught craftsman Jason Sharrett of Central Coast Woodworks, this high-quality tortilla press is beyond beautiful to look at, and works fantastically to boot. It's both a functional tool and a remarkable piece of kitchen decor.
Now, while you can use it for making flour tortillas if you want — it will take some extra effort on your part — where the press really shines is with corn/masa tortillas, or ones made from cassava flour (which are naturally gluten-free). The long, heavy-duty arm offers just the right amount of leverage to crank out perfect tortilla after perfect tortilla, usually on the first try.
While the wood is treated with food-grade mineral oils and beeswax, you'll still want to line the press with something — parchment paper, waxed paper, a zip-lock bag cut in half, etc — to prevent sticking.
Linked above is the 8-inch walnut + red oak striped press. They also offer 10-inch ($100) and 11½-inch ($110) versions.
---
The FlipFork "Boss" spatula is a 5-in-1 grilling multi-tool that, in addition to letting you flip foods like you would with any spatula, also comes with…
A fork for skewering (and occasionally flipping) foods that don't always play well with spatulas, like sausage links
A serrated edge for tenderizing meats
A very sharp knife edge that can easily cut through beef, chicken, pork, whatever
And of course, a bottle opener for cracking open a brew while you tend to your grilling duties
Best part is, when the job's done, you only have one utensil to wash!
---
If you've ever tried maple syrup from Maine, you might've already decided to quit the Vermont or Canadian stuff. It's a bit deeper and more complex than what those guys produce, without needing to blend multiple origins together.
The family-owned Spring Break Maple Farm of Smyrna, Maine produces amber and dark varieties of maple syrup for your tasting pleasure. The amber/rich grade is what you'd use for pancakes and waffles and such, while the dark/robust is more intense stuff that you might add into BBQ sauces, your coffee, baked goods, etc.
* * *
Gadgets & Accessories
---
↑ Return to Table of Contents
---
If you've ever thought to yourself, "Man, this would be so much easier/better if I had a second/bigger screen," you'll appreciate this ultra-slim portable monitor by AUZAI.
At 15.6″ size with 1920×1080 resolution, and with both Mini-HDMI and USB-C ports to choose from, this handy display is a great solution for things like…
Local multiplayer gaming with the Nintendo Switch and other consoles.
Taking notes while attending webinars and watching course videos.
Getting work done across dual screens wherever you travel.
Streaming movies/shows on your phone and watching them in a larger format.
…and much more.
---
DJI's Pocket 2 is a tiny and supremely portable gizmo that looks like a smartphone gimbal but has its own built-in (and yes, 3-axis stabilized) camera that lets you singlehandedly shoot video in 4K@60fps and capture 64MP photos.
Watch this guy's field test to see what kind of footage you can get, it's pretty impressive:
It's crazy what something not much bigger than a candy bar can do these days. Your vlogs are going to have an almost cinematic look to them, and with its Fast Wake feature, you can start capturing memories in seconds flat so you never miss anything.
There are loads of other cool features you can sink your filmmaking teeth into as well, like the 8X Slow Motion mode.
---
After Logitech discontinued their line of Harmony universal remotes, we began recommending the SofaBaton U1 as a solid alternative that costs way less.
Don't let the budget-friendly price fool you; this thing really is a capable gizmo for the money:
It remembers and controls up to 15 devices, from TVs to Blu-ray players to receivers to streaming devices to soundbars and beyond.
It operates over infrared (IR) or Bluetooth, making it compatible with thousands of devices out there — the caveat here being that it doesn't work over Wi-Fi.
In place of a touchscreen, the U1 has a black-and-white OLED display that you navigate with a little scroll wheel in order to switch devices.
You can create custom macros with up to 10 commands/button-sequences each, then map them to any IR buttons (not Bluetooth) you like.
---
Whether you're RV boondocking, living that #vanlife, camping in the wilderness, attending a tailgate party, chilling by the lake, road-tripping through the desert with your buds, having a picnic at the park, or trying to get through a power outage, it pays to have a way to keep your devices charged and your appliances running.
Most of the time, a portable solar power station like the Jackery Explorer 1500 is way better than running a noisy, fumy gas generator. If all you need is a way to plug smaller things in and have them work and/or recharge seamlessly, this is the way to go.
When you have access to wall power, the Explorer can easily be recharged to its 1534Wh capacity, after which you can take it anywhere and have a reliable power source. Out in the wild or on the road, you can connect up to four of these solar panels to turn it into a full-on solar generator system, charging the battery pack to capacity — with pure, clean, freely available, and nigh-limitless ☀️space energy☀️ mind you — in about 5 hours outdoors, assuming ideal sun/weather conditions.
---
You might think of yourself as a pretty clean person, but if you could see the germs that are covering your phone right now, you'd be absolutely horrified. This nifty gizmo uses germicidal UV-C light to thoroughly disinfect your phone from all directions at once, in an enclosed environment that won't endanger your eyes, all in about 10 minutes or so.
It kills up to 99.99% of household germs — including Coronavirus 229E, E. coli, H1N1, and more — and you can charge your phone while it's being sanitized, thanks to the convenient USB output on the back of the unit. What's more, it can sanitize other small items you've got lying around as well, like your keys, your wallet, pieces of jewelry, and more.
---
Elegoo's Mars 2 Pro is a fantastic way to get into the world of 3D printing, whether you're wanting to craft figurines to paint, design and manufacture your own chess pieces, create little sculptures to place around your house, add some fun accessories to your kids' toys, prototype physical products, or produce those bits and bobs you might need on DIY jobs.
The LCD screen at the bottom of the print chamber offers 2K HD resolution (2560×1440), so your prints can have a phenomenal amount of detail, with print layer lines so fine they're practically invisible, resulting in unbelievable crisp, smooth models.
* * *
Games & Puzzles
---
↑ Return to Table of Contents
---
Umbra is no stranger to novel chess sets, and their two-in-one "Rolz" set certainly meets that criteria. It was designed for easy storage and travel, featuring a specially cut wooden base topped with vegan leather that allows the board to roll up into a compact cylinder shape, which can then be inserted into the included two-ended holder with carry strap.
The game pieces themselves pop out of their storage tube — which lives in the center of the rolled-up board when stowed away — and can be used for checkers on one side or chess on the other.
---
Dr. Livingston's Anatomy Jigsaw Puzzles are a set of seven puzzles that have you assembling anatomically accurate (albeit larger-than-life) cross-cut sections of the human body:
…etc.
The stunningly detailed, 200% magnified artwork was done by Johns Hopkins University-certified medical illustrator Mesa Schumacher. As such, these puzzles really give you a sense of our inner workings in ways you may not have fully understood until now.
---
The three 1,000-piece puzzles in this collection were respectively illustrated by indie artists Sarah Becan, Boya Sun, and Felicia Chiao. Each one is a work of art and self-contained story in its own right, loaded with dozens of Easter eggs and tiny details that can be enjoyed even at the individual-piece level.
However, the real cool part comes when you complete a puzzle, revealing a ✨secret surprise✨ using techniques from optical illusions and magic. That's right, these are jigsaw puzzles with twist endings. Definitely not something you come across every day.
---
Fans of Disney/Pixar's Onward will be excited to know that they've teamed up with USAopoly (aka "The Op") to develop a real-life version of the role-playing game at the heart of the film's story. It's a Dungeons & Dragons-style adventure that lets you go on an in-universe adventure led by the "Quest Master" (QM) — sound familar, DnD players? — who narrates the story and guides players through the game's trials.
If you're wondering why it's called "Barley's Edition", the idea is that Barley (Chris Pratt's character from the film) has loaned you his well-loved personal copy of the game, so you'll find his notes, tips, and drawings all over the place. It also means the game takes place prior to the events of the film, and its adventures are actually what the main characters themselves would have played together.
* * *
Home, Office, & Decor
---
↑ Return to Table of Contents
---
MOVA's auto-rotating globes are mesmerizing little desk accessories that turn themselves by using just a bit of ambient light along with hidden magnets. It's an endlessly intriguing trick, and rather soothing to watch:
You don't need batteries or any desk-cluttering cord to power these globes. As long as the Earth's own magnetic field remains operational — and you've got MUCH bigger problems if that changes

— then they'll keep on spinning, even in your hand.
---
Maybe you can't afford to gift someone one of those fancy powered standing desks, but you still know they spend too much time sitting all day. That's okay, because there are standing desk converters like this one that you simply place on an open surface to grant standing desk functionality to an existing workspace, corner desk, kitchen table, or wherever else such a thing is needed.
The u-shaped top surface is large enough to easily hold a pair of 27″ iMacs or dual monitors, while the lower surface is where a keyboard and mouse/trackpad or even a 17″ laptop can go. The whole thing can adjust from 4.7″ to 19.7″ tall, so there's a good amount of wiggle room to get the perfect height.
---
Normally we'd say giving someone a blanket is kind of a boring gift idea, but there's nothing boring whatsoever about these blankets.
While not quite as delightfully gaudy as the kambals beloved by families the world over, they do add plenty enough color and visual interest to any bedroom, and they're so plush and cozy to snuggle under you won't care about the difference. They've got several wild prints to choose from as well.
---
If you're unfamiliar with the idea of book nooks, well then we've got a treat for you. They're essentially tiny diorama worlds that live between books on your shelf, often appearing like portals to other places.
The "miniAlley" series is arguably the most well known example of this that you can buy, rather than making one yourself. They offer a variety of locales to brighten up your bookshelf (we mean that literally; they actually do light up):
---
Measuring 40.5″ x 25.5″ and with a whopping 11,695 pieces, the LEGO World Map has usurped the 9,036-piece Colosseum model as the largest set in LEGO history, beating it by 2,659 pieces. And that's not very far from doubling what the Colosseum had over the previous winner, the 7,541-piece Millennium Falcon.
So yeah, this one'll take you a while to put together before you display it on your wall.
What's cool about the map is that, in true LEGO style, you can totally customize it to your liking. Its built upon three main sections of baseplates, which can be rearranged so that whatever continent you're on lives in the center.
And while they include paint-by-numbers-style directions for filling in the oceans — using a pattern inspired by the bathymetric mapping of the ocean floor — you can go with a totally custom design of your own, or leave the seas black for a more minimalist look.
---
Pixelood is an Etsy shop run by Romanian craftsman Dan Serban, who creates pixel-like 3D wall decor made from colorful blocks of wood. His creations include wooden mosaics (which double as sound diffusers), floating shelves, framed mirrors, and even coat racks.
These are all handcrafted items and you should expect to pay a premium for them — the coat racks are the "cheapest" items at $120–$150 — but c'mon, how cool is your space going to look with one of these vibrant pieces on the wall?!
---
Automobilist is a print store and e-magazine made up of a creative team with a deep obsession for cars and motorsport history. And man, do they ever make some sweet stuff.
They partner with a number of iconic people and brands from the automotive scene to create premium, officially licensed posters that blend professionally shot photos with the latest 3D-rendering and CGI technology — capturing fine details all the way down to precise coats of paint and scratches — often to recreate historical moments or occasionally envision those of the future.
To put it bluntly, these posters make any space cooler, whether or not you're a car fanatic.
---
We'll bet you never thought Star Wars and oil painting were things that could go together well, but Turkish artist Naci Caba is here to prove you wrong. In any case, fans of the films will adore having these scenes depicted in such a timeless style on their walls for years to come.
* * *
Style, Grooming & Everyday Carry
---
↑ Return to Table of Contents
---
Fancy trying your hand at doing your own haircuts at home? We don't blame you; barber shops can be pricy and take time out of your day that could be better spend on other things. You're better off investing in a set of hair clippers and going for it yourself.
Wahl has long been one of the top rated and most trusted clipper brands — alongside fellow greats Oster and Andis — and their Magic Clips are particularly nice to use because they offer pro-level performance with the added convenience of being cordless (90-minute runtime), so you're not having to deal with anything annoyingly hanging all over your neck or shoulders while you work.
Even if you don't plan on going all-in on home haircuts, you can use these to trim your beard and touch up your taper between barber visits. The investment will still pay for itself over time, especially if you take good care of it. (Seriously, don't skip oiling the blades often! Some people recommend a few drops after every use.)
---
Filippo Loreti's "Venice Moonphase" series were among the slickest-looking collections of watches we saw this year.
In addition to having a bunch of sharp colorways to choose from, these Italian-made watches have handy dials showing the month, date, and day of the week — but our favorite dial has to be the Japanese-made moonphase function at 6 o'clock. Even the backs of the watch cases are sweet, featuring an engraving of Venice's famous Basilica di San Marco.
The watches are water-resistant to 50 meters and sport a highly scratch-resistant sapphire crystal glass with anti-reflective coating.
---
La Matera, makers of the handsome Diplomático Wallet, also offer a range of Apple Watch bands with the same rugged yet sophisticated flair. Each is made from supple, vegetable-tanned cognac leather, atop which is a layer of imported Argentine woven fabric with various color pairings and patterns to choose from.
---
Fellas, you and I both know that a nicely handcrafted bar of soap isn't just something for ladies to enjoy. We like to smell nice too! Don't let some standup comedian from the nineties tell you differently.
With that in mind, you should check out A Slice of Delight's "masculine" line, featuring complex and adventurous scents that are on the spicier, woodsier side. They've got things like…
---
If you must gift a guy a pair of socks, you might as well make it a quality pair that will make all the difference in his daily comfort.
These merino wool calf socks from Bombas are what men's feet want to wear this winter season. They're superbly cushiony and comfortable, offer exceptional arch support on top of that, and they sport the natural moisture-wicking properties that make merino wool so great to begin with.
---
We've written about the handcrafted Harris tweed products from Esplanade London a few times now.
This year we'd like to highlight their "Paddington Collection" wallet in particular, which has a lot of old-world charm and style, down to the button snap enclosure. Holds up to 10 cards and can be made in a ton of different color patterns (check the product images on Etsy for examples).
---
Made from heavy sheet metal and inspired by the design of those classic toolboxes we all know from our childhoods, the Tool Watch Box is among the cooler ways a guy can store and display his watch collection.
On the top is a thick glass display window where the watches can be admired, while the box itself secures shut with metal clasps and has solid metal handles on the sides for easy carrying. Inside is a mahogany-stained wood tray with 12 deep compartments, each of which has a gray-and-black tweed pillow to give every watch a luxurious resting place of its own.
* * *
🛠 Tools & Trinkets
---
↑ Return to Table of Contents
---
Everyone with DIY projects on their plate should have at least one quality drill in their tool set, and this kit from Makita fits the bill and then some. It includes a two-speed brushless drill and a two-speed brushless impact driver, the latter of which has an "assist" mode that drives at low speed until tightening begins, which helps eliminate issues like screw cam-out and cross-threading.
Despite their compact size and lightweight handling, these drivers pack a surprising amount of power, with nary a chuck wobble like you'd get from cheaper tools. With these things you'll be drilling holes and sinking screws like a dream, and the pair of 18-volt lithium-ion batteries included with the set hold a charge for a long time and _re_charge quickly when needed.
Just an all-around quality pair of tools, and it even comes with a carry bag.
---
Similarly, every woodworker and DIY'er needs a quality rasp tool in their kit, and the Japanese-made Shinto saw rasp is as quality as they come. When you need to file down edges and shape objects made out of wood, soft metal, plastic, and other materials, this rasp will get the job done veryquickly, without clogging up or tearing up the wood grain of your workpiece.
One side of the rasp is coarser for faster, more aggressive material removal and shaping, while the finer side is what you'd use to finish cuts. Simply flip it over as needed.
Watch this guy use it while making a wooden spoon:
Satisfying, isn't it?
---
CW&T's Key Wrangler is an all-metal carabiner with a secure but easily twistable knurled post to keep one's keys in a tidy row, and a snappy spring gate so the whole shebang can be clipped onto whatever else you want. Never again will you (or your gift recipient) have to break a fingernail trying to keep one of those annoying split keyrings open.
It holds up to 17 standard flat keys, or several odd-shaped ones (like your car keys), in whatever order works best for you. There are also nifty details throughout, which we list in detail here.
---
One of the features that has long set Chrome Industries' messenger bags apart from the competition is their signature seatbelt buckle release mechanism, which originally began with salvaged seatbelt buckles from junkyard cars. But did you know they also make a keychain version of that iconic buckle?
That's right, the Mini Buckle Key Chain is something you can snap onto your belt loop or bag to keep your keys within easy reach, and when it comes time to actually use them, you just unbuckle them seatbelt-style, then click 'em back in when you're done. Boom.
* * *
🧸 Toys & Kids
---
↑ Return to Table of Contents
---
Kids are natural-born tree climbers, but some trees don't offer any real holds they can reach, which is what makes these rock-climbing-style holds so cool. They use ratchet straps to affix harmlessly yet sturdily around a tree, offering kids a dozen places to grip onto as they climb up, down, and around like the little spider monkeys they aspire to be.
The colorful "rock" grips are weather-resistant, have a skin-friendly texture, and can support up to 230 lbs of weight each.
If you're not into the idea of attaching these to trees, you can look at the company's other sets that offer twenty or thirty-two rock-climbing grips so you can roll your own wooden climbing wall project.
---
Cardboard is one of those materials that kids always love playing and building with. Your own kid has probably called dibs on any boxes you've ever had laying around, right?
If that sounds familiar, we bet you'll dig these cardboard construction kits from Makedo. They're comprised of specially made tools and "SCRUs" that you use to safely cut, fold, and connect pieces of cardboard to create all kinds of fantastic stuff. The only limit is one's imagination.
---
Continuing the theme of screen-free activities, this 12-paneled corduroy "Jester" footbag by Flying Clipper — a company whose three founders are all former World Footbag Champions that have been inducted into the Footbag Hall Of Fame — is a very solidly made yet pleasantly soft hacky sack that should hold up to years of being kicked and tossed around.
Measuring 2¼" in diameter and filled with enough fine sand to bring its weight to around 60–70 grams, there's a certain heft to this footbag that makes it easier to control without it flying/bouncing off somewhere. It just feels great to play with, whether it's doing tricks by yourself or playing a game with others.
The corduroy texture also feels quite nice in the hand, so when you're not kicking it around, it makes a wonderful stress reliever or fidget toy you can squeeze and roll in your hands.
---
Made from a durable polycotton material and available in a wide range of fun colors/prints, the Play&Go is a large play mat that cinches together to swiftly and easily clean up all those LEGOs and other toys so they can be carried away all at once, Santa style. When the mat is spread out, the lip around the edge helps keep the toys and pieces contained so the mess ideally doesn't spread to the rest of your floor.
* * *
Travel & Outdoors
---
↑ Return to Table of Contents
---
If you do a lot of adventuring in the wilderness, you know how important it is to have a consistently safe water supply. The stainless steel Lifestraw Go bottle has a crazy-good filter built in for this purpose.
Use the bottle to scoop up water from just about anywhere in the world, then safely drink it through the mouthpiece. By the time the water has made it up the straw, the filter has already removed 99.9999% of waterborne bacteria and 99.9% of waterborne protozoan parasites!
---
Give the gift of campfire cuddles with Kelty's "Low Loveseat" camp chair. It's almost hard to believe how comfy this little couch is, and the seats being so much lower to the ground makes you feel that much closer to the fire, so it's not just your feet getting toasty while the rest of you stays chilly.
The seat also angles back a bit, so the two lovebirds sitting in it can easily look up at the stars together or just lounge and relax naturally, rather than being kept stiffly upright in separate chairs (although we do have a good recommendation on that front as well).
It gets extra points for rolling up within a padded tote that has a comfy carry strap, so you can easily carry it to camp, to the beach, to the outdoor concert/festival, etc.
---
When you're out on the trail and need to keep warm, the Down Blanket by Rumpl is something you'll be glad to have around.
It's filled with sustainably sourced down duck feathers — they're 100% fair trade certified and obtained as a harm-free by-product of the food industry, rather than being live-plucked — which keeps the blanket lightweight and packable yet very insulating, even when it's down in the 40°s (F) outside.
In addition to keeping you warm and cozy in chilly weather, the blanket is treated with 90/10 DWR to make it water- and stain-resistant, if not waterproof. The down filling also has a hydrophobic treatment so it stays dry longer, even when conditions are damp.
One of our favorite features is what they call the "Cape Clip", which allows you to wear the blanket hands-free, superhero-style.
---
Gathering around the campfire is a human tradition that predates history. We see fire, we are transfixed, primal, together. It's that simple.
But the smoke…that's the one damper on the whole thing. It somehow follows you wherever you go. It stings the eyes. Makes your hair and clothes stink. It WILL live in your nostrils for a while whether you like it or not.
That's why you need to check out Solo Stove's line of fire pits, which are designed to burn efficiently and produce as little smoke as possible in the process.
Each pit is formed from double-walled 304 stainless steel and uses strategically placed vent holes to draw in air from the bottom and feed it upward through more holes at the top, resulting in a secondary burn for a hotter fire with much less smoke (and ash!) than you'd normally get.
Once you've tried it, your only regret will be that you didn't buy one sooner.
---
Camping and coffee go together like peanut butter and jelly. As such, Bestargot's titanium outdoor French press is an indispensable companion for the trail.
This well-built piece of gear is an uncoated, pure TA1 titanium mug with an accompanying 304 stainless steel coffee press/filter plunger. You can heat it directly over an open flame, and it has a built-in handle with a hooked bit that lets it hang above a fire for just this purpose.
What's extra neat about this French press is that, when you remove the plunger mechanism stuff, you can use the main container as a simple but sturdy camping cookpot. Multi-purpose tools, baby!
* * *
Writing & Stationery
---
↑ Return to Table of Contents
---
When Ugmonk owner Jeff Sheldon learned that the manufacturing process for his Analog productivity system was resulting in leftover scraps of walnut and maple going unused, he was inspired to develop a lovely little pen tray that gives your favorite pen a presentable resting place:
Seeing those "scraps" immediately got me thinking about how we could repurpose them into something useful.

So I went straight to my sketchbook and within a week we were off prototyping. We worked closely with our woodworker to get the perfect corner radius, angled cuts, and smooth matte finish.
We're all for clever ways of reducing material waste, and this pen tray not only fits the bill, but will make a great addition to any workspace.
---
Despite the somewhat awkward name, Hard Graft's "Fat Stick" pencil case is a well made accessory for stashing your best pens, pencils, and an Apple Pencil so they don't easily go missing down the side of a couch or somewhere at the bottom of a bag.
It's fashioned from their signature Italian leather and features a black rubbery zip and leather zip pull. Feels great in the hand, and looks great anywhere.
---
German company Leuchtturm1917 is one of those businesses that comes up a LOT in stationery circles, and they have collaborated with international lifestyle magazine MONOCLE to produce a series of notebooks and other stationery goods.
These two organizations are united by a shared passion for fine quality and thoughtful, detailed design. At the heart of their collab collection lies a series of softcover and hardcover linen notebooks, which come in three sizes (each with light grey, navy, and yellow color options):
All of these stylish clothbound notebooks are embossed with the MONOCLE monogram in gold on their covers and contain dot-grid paper inside, along with six pages featuring 20 of MONOCLE's ideas for living a quieter, more considered life.
---
The Field Journal by LOCHBY — formerly known as BOND Travel Gear before they rebranded in 2019 — is a beautifully crafted notebook comprised of a double-stitched and water-resistant waxed canvas case surrounding a dot-grid notebook refill full of super thin yet fountain pen-friendly Tomoe River paper.
Users of the Hobonichi Techo planner will know exactly what paper I'm talking about; the bleedthrough-resistance is nuts for how thin these pages are.
The cover can comfortably fit up to six of these A5 notebook refills, which are 8also available in ruled, wide ruled, plain, and the latest addition to the lineup, planner. It's got a nice, stout elastic pen loop on the side where your favorite fountain pen can go, several small inner pockets for stashing other bits of stationery and such, and the whole thing secures shut with an aircraft-grade aluminum hook.
You can feel the quality and craftsmanship permeating this thing. It's very much designed for being carried by itself, not tossed into some bag.
* * *
Charities
At Tools & Toys we have always donated 11% of our gross income to charity. If you click this link before you do your shopping on Amazon, we'll be donating 11% of our affiliate earnings for the months of November and December specifically to the charities listed below.
We also encourage you to consider making some charitable donations this year, and invite you to give alongside us to these two organizations:
St. Jude Children's Hospital: St. Jude is unlike any other pediatric treatment and research facility. Discoveries made at St. Jude have completely changed how the world treats children with cancer and other catastrophic diseases. Moreover, their hospital has been described as "a hospital without walls" where children in need are treated at no cost to their family.

Operation Christmas Child: Samaritan's purse is a Christian ministry, and every year they work with volunteers and donors from around the nation to pack and ship shoe boxes full of gifts to children in need around the globe.
---
↑ Return to Table of Contents