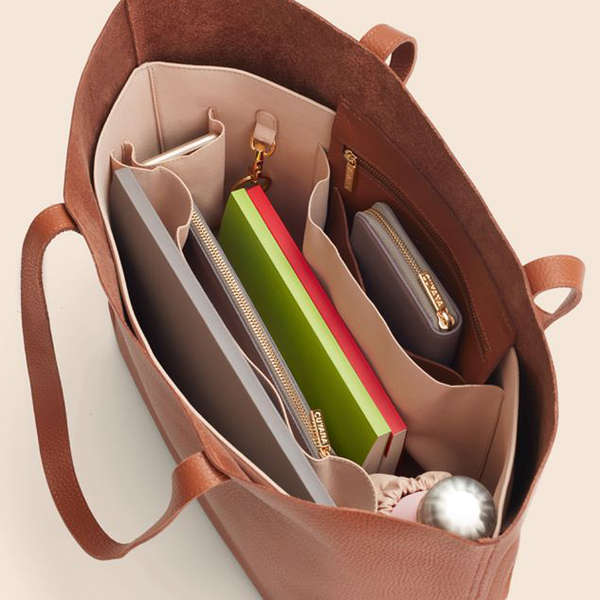 There are many reasons why investing in a bag organizer is a good idea. Having a clear system for organizing your purse is the most obvious one, but these inserts can also act as protection for the interior lining of your designer handbags.
Or, if you, like us, have a habit of switching purses often, there's really not an easier way to get all of your things where they need to be than grabbing your bag organizer insert and dropping it in whichever tote matches your outfit best.
All this to say that a quality bag organizer can make your day-to-day life a little easier, which is something we can all get behind. And if you have no idea where to start your search for the perfect purse insert, the good news is that you're in the right place.
How We Found The Best Purse Organizers
What can go wrong with a purse organizer? Well, the worst thing that could happen is that you purchase one that doesn't fit in your go-to handbag. Luckily, the inserts below come in a wide range of sizes, with some options even offering the ability to purchase a custom-sized organizer. Plus, we have it on good word that each of these bag organizer inserts delivers when it comes to functionality, because we used our data-driven, bias-free algorithm to find them. Want to find out which inserts the internet is obsessing over? Keep scrolling.
Next up, check out the 10 Best Travel Jewelry Cases. Opening image: @cuyana