You wouldn't believe what people leave on the plane, according to flight attendants
"Take this time to check around your seat for your personal belongings," said the flight attendant on my recent American Airlines flight to Charlotte. "You wouldn't believe what we find."
Always curious about the pitfalls of travel and how to avoid them, I had to ask. "What's the best thing you've ever found in a seatback pocket?"
The flight attendant had never found a diamond ring or anything truly sensational. However, she did reveal the most common items flight crew find left behind, especially in seatback pockets, and the one small step you can take to ensure you don't ruin your vacation with one simple mistake.
A common travel mistake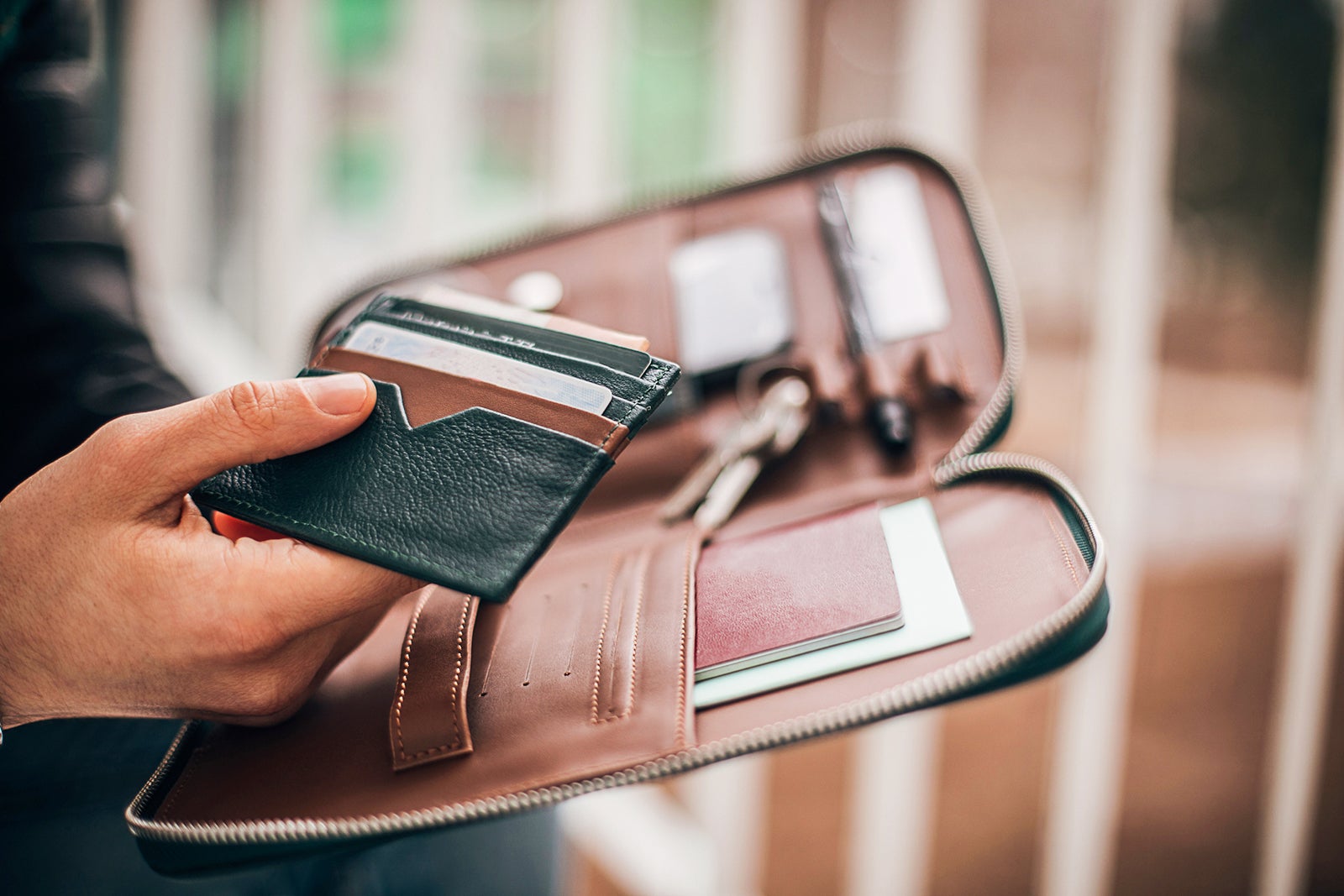 Flight crew find a ton of wallets and passports left behind in the seatback pockets on airlines, as passengers often empty their jackets and pants pockets for more comfortable travel.
Sometimes, passengers don't take the time to put the items they're holding in their hands when they board back into secure sections of their carry-on luggage. In the rush to deplane and start their vacation, they forget to check their seatback pocket and leave important personal items behind.
Imagine getting to customs and realizing you no longer have your passport, cash, credit cards or other ID. Instead of breezing into your vacation, you're suddenly faced with figuring out how to retrieve your items (if they were even found) or acquire replacements to get into the country.
I polled the folks in the TPG Lounge Facebook group to determine if they use the seatback pocket to store items.
Travelers firmly in the "avoid at all costs" camp had two main reasons, summed up nicely by Gretchen Brown. Seatback pockets "are dirty and gross," she said. "Plus, I don't want to forget my stuff!"
Others agreed that "seat pockets are for trash" (Gray Cunningham Lynn) and said that "there is a 139183018301% chance I will forget whatever I put in there" (Angela Viv Papazoglou). Several lamented the books, glasses and iPads they have sacrificed to the greedy maw of the seatback pocket. Others told horror stories of dirty diapers and insulin needles left behind in those pockets.
However, other TPG Loungers are willing to take a few chances. "I shove my phones in there if I'm charging them, and my water bottle, and clean them afterward," Sarah Benoit shared. Water bottles seem to be a common item travelers are willing to put in the pocket.
Others are just not bothered by the germiness of the pockets. "Yep, I do – gather [my stuff] up before I land," Anne Pereira said. "It might be nasty, but so is the plane."
Just remember that not only do you risk forgetting the items you put in the pocket, but belongings stowed there might jab the back of the person sitting in front of you.
How to avoid this travel mistake
The easiest way to avoid forgetting items in the seatback pocket is to not put your personal belongings in the pocket. However, we all know how tricky it can be in economy class to get items out of your under-the-seat bag when you're crammed in with two other people in a row, and that pocket is so much more convenient.
If you want a more sanitary way to stow items at arm's reach, consider a seat pocket organizer. A zippered or zip-close bag (like a Ziploc bag) will do, but travelers like Dawn Estrella travel with purpose-built products. "I use a seat pocket organizer, that way, the only thing that touches the pocket is the flap that slips in. I disinfect it after use," she said.
Look for items such as the So-Mine Commuter Essential Bag or Airplane Pockets tray table cover and seatback organizer. These organizer pockets attach to the seat in front of you via a sleeve over the tray table. Some fit into the seat pocket with the organizer section hanging in front.
With a dedicated bag, especially one visible outside the seat pocket, you can keep your items at arm's reach without losing or dirtying them in the dark depths of the seat pocket.
What to do if you leave important items behind on an airplane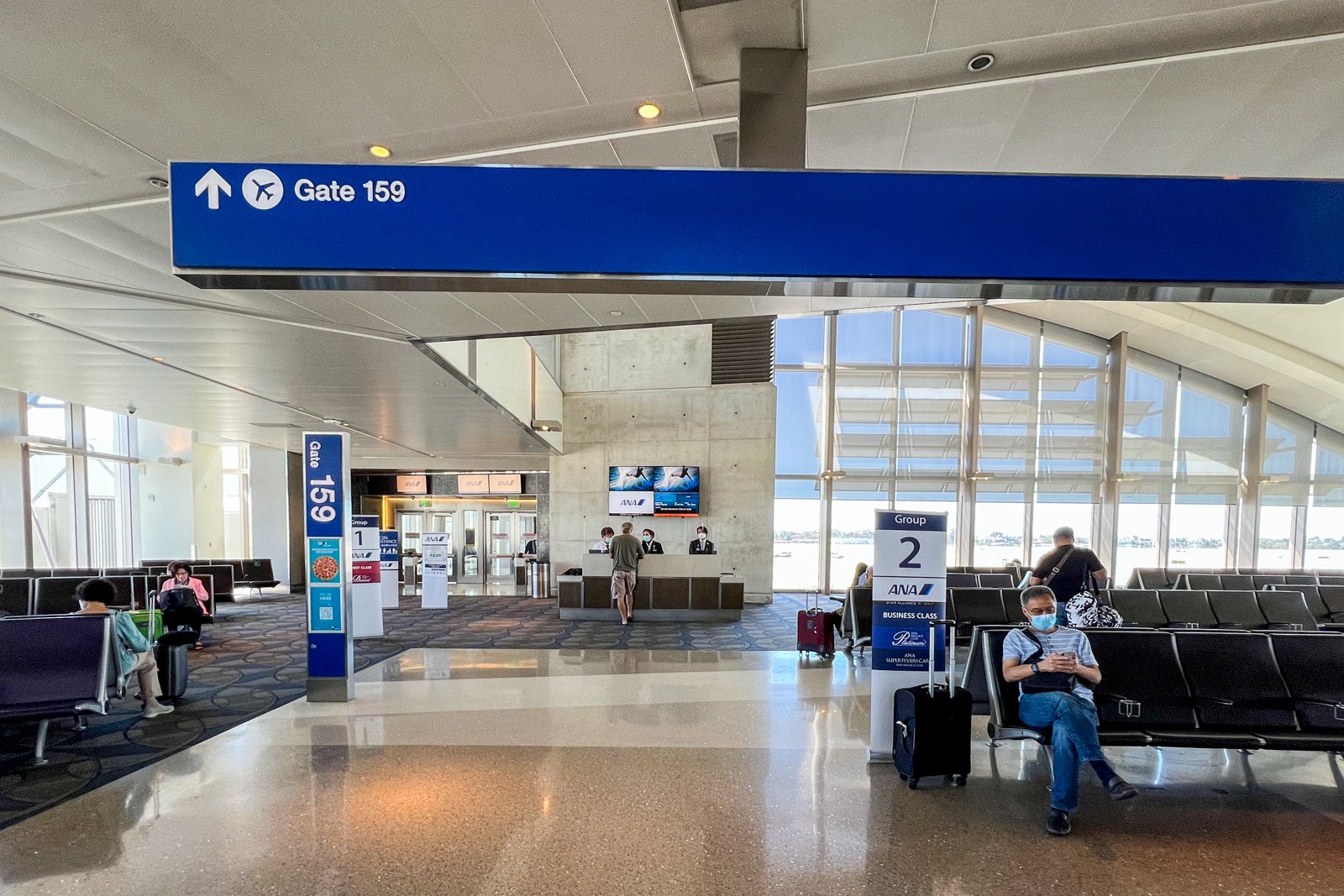 We all make mistakes, especially during the chaos of travel. Don't beat yourself up if you do leave something on an airplane in the seatback pocket or elsewhere. There are steps you can take to get your items back.
For domestic flights, as long as you haven't left the secure section of the airport, turn around and go back to your gate. Ask an agent if they've collected anything from the plane or if they can send an employee on board to search your seat pocket. The more details you have about where you sat and where the item might be, the easier it will be for an agent or flight attendant to find it.
If you make it to baggage claim before remembering, find a representative from your airline or other customer service agent and ask them for help.
"Once a passenger has left the secure area of the airport, returning is not an option," a Transportation Security Administration spokesperson told TPG. "Only ticketed passengers who pass through the TSA checkpoint may enter the secure area of the airport." You will not be able to retrieve your items yourself once you leave the secure area.
Depending on how long it takes to remember that you left an item on board, your plane may have departed or your lost items may have been handed over to the airline or airport's lost-and-found department. In this case, you must file a lost item report. Most airlines, including American Airlines and Southwest Airlines, have online forms.
Airlines do make an effort to retrieve your important belongings.
"Whenever we receive a report of a lost item, we begin a search in which we strive to return the item to the customer as soon as possible," a Southwest representative told TPG. "If a customer provides an email address, they will receive regular communication on the status of the search of the item and will be contacted via email and phone if it's located."
American Airlines will search for your item for up to 30 days if you file a lost-and-found report, according to its website.
TPG readers have had good luck with this system. Chuck Rogers left his electronics in a seatback pocket on American Airlines and didn't realize they were missing until he was on his next flight. "[I] used the online process, and it was returned in two weeks," he posted in the TPG Lounge.
Lori Mar-Vil left her purse, with her wallet, on a Southwest flight and was already on her connecting flight to Mexico when she discovered it was missing. (Luckily, she had her passport on her person.)
"I reported it to the Southwest attendant on board and she 'called it in' to the Southwest attendants in the airport," she posted. "When I was in Mexico (about three days later), I received an email from Southwest advising that they found my purse with all its contents [down to the loose change]." Southwest sent the purse via FedEx to Lori's permanent residence, ensuring it would arrive once she was home from her trip.
Mar-Vill added: "Southwest Airlines really came through!! (…and I never, ever, put my purse under the seat anymore!!)"
However, other TPG readers did not have the same kind of luck, telling tales of woe about designer sunglasses and Kindles never found on international flights. (Ever wonder where all those lost items end up? Often, it's the Unclaimed Baggage Store in Scottsboro, Alabama, where you can buy other people's suitcases, electronics, jewelry and vacation wardrobe on the cheap.)
Speaking of international flights, the process is the same as with domestic travel when it comes to reporting lost items. Your options might be complicated somewhat if you cannot physically return to the gate once you deplane or if you there's a language barrier when you're trying to communicate with an airport employee about your lost item.
However, if what you left on the airplane was your passport or other necessary travel documents, you could be in a bind. Most foreign countries will not let you enter without a passport.
Unless you're willing to wait at the airport for the crew to locate your passport and fly it back to you, you'll most likely be sent back home on the next flight. If you lose your passport on the flight back to your home country, you will eventually be let back in after a lot of bureaucratic red tape.
We reached out to U.S. Customs and Border Protection for additional advice and will update the story when we hear back.
Bottom line
Flight attendants and TPG readers alike have many stories about all the valuable items left behind on planes, many of which were tucked into a seatback pocket and forgotten. Many of the stories have happy endings, but not all do.
Your best bet when flying is to keep your wallet, passport, electronics, designer sunglasses and other valuables together in a bag or pocket where you will not forget them.
If you must make use of the seatback pocket (or business-class cubbies), set a phone reminder or have another plan to remind yourself to retrieve every single item before you deplane. It will save you the stress and heartache of losing valuable belongings and possibly never seeing them again.